My call sign is AD4EI, (Previously KC4PAQ) and I hold an Extra Class Amateur Radio License. I do about 90% of my operating on CW, with some voice and 2-Meter mixed. My shack is very simple compared to some other shacks I've seen. My equipment consists of a Kenwood TS 520, an MFJ QRP (5 watt) CW only rig, and my antenna is a G5RV wire. My 2-Meter rig is an old Kenwood TR 7930 with a Ringo Ranger Antenna. Here's a picture of my station and if you would like to view a full page image, click on the little image of my shack here.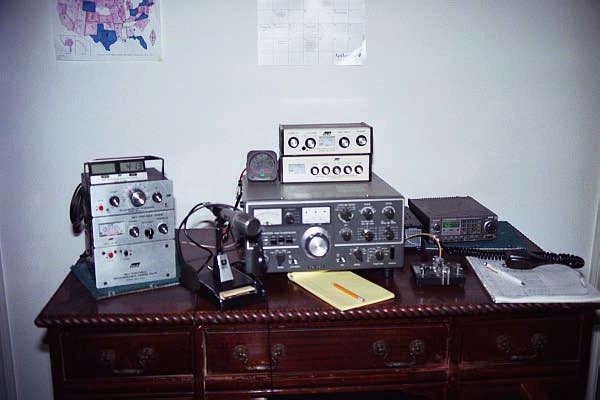 Some of the things I dislike hearing the most over the radio are:

"Seventy-Threes"
"I've Destinated" I have never heard of that word before!
"This is kc4paq for I.D."

Oh well, I guess we all have our quirks and poor grammar on the radio.

I hope you like the QSL cards. They represent the hundreds of cards I have recieved over the last few years. Each card will give you a little history of the card.